Redmi is one of the biggest names in the country when it comes to smartphones, and it created quite a stir when it finally jumped into the smart televisions market last year. Since then, the company has launched quite a few smart TVs in India under the Redmi umbrella. But arguably, none of them have been as interesting as the latest one from Redmi which comes with Amazon Fire TV on-board. We spoke to Sudeep Sahu, Deputy Head of Product, Xiaomi India, to understand what we can expect from this new smart TV, and more importantly, what this new partnership means for the company. 
Q: What's your take on the current outlook of the Smart TV market in India?
As India moves towards digital transformation, consumers are steadily adopting the Smart TV revolution. The present Smart TV market in India consists of all the perfect constituents to provide a better-than-average viewing experience for people who like to sit at home and enjoy their favourite movies, sports, or shows. According to a recent report, the Smart TV market in India, valued at USD 1.42 billion, is expected to grow at a CAGR of 16.8% from 2021 to 2028, making it one of the world's fastest-growing consumer electronics markets.
Today, smart TVs have encapsulated the entire nation with appealing features and key USPs such as better display and sound performance. With the evolved consumers today looking for a high-quality Smart TV experience and user-friendly operating systems, this trend can be attributed to internet connectivity and a burst of numerous OTT daises. Gaining popularity amongst consumers and offering them a wide range of content options and localized experiences, the new Fire TV OS opens up Pandora's box of unlimited smart TV features that transform the TV into the ultimate entertainment hub.
Keeping up with these fast-paced times, we at Xiaomi India are consistently aiming to accentuate users' entertainment experience. Having a deep understanding of our consumer's needs, we hope to offer our consumers the best hardware and software to provide high-quality, innovative and affordable smart TV experiences.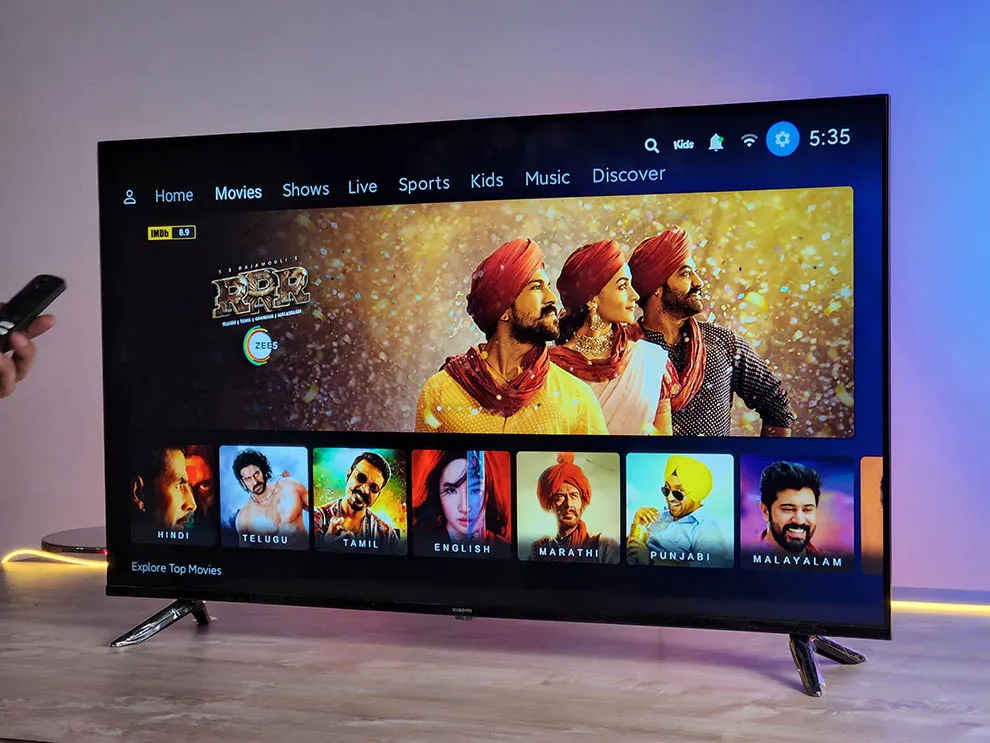 Q: How has Xiaomi's Smart TV journey in India been like?
Xiaomi India's half-a-decade journey in India began on 14 Feb 2018, with the debut launch of the world's thinnest LED Smart TV, the Mi TV 4. It has been nothing short of revolutionary with an aim to truly reinvent viewing experiences for consumers with best-in-class products at aggressive price points. 
When we entered the Smart TV space in 2018, the market was brimming with opportunities as the Smart TV penetration was about 10% at that time. Five years down the line, we are glad to have played a critical role in revamping the Smart TV adoption in our country. 
Having come a long way since inception, we are extremely grateful for the response received from consumers. Witnessing a 7x growth since 2018, we have stayed true to our promise of "Innovation for Everyone" and play the guiding light to our peers and help move the needle with new launches. 
As we are entering into a new journey with the new Redmi Fire TV to provide more options in 32 inches to our consumers to choose from our portfolio. Being the No.1 Smart TV brand in the country, we will continue to push our limits of innovations and offer you a range of products that bring you a cinematic experience at home.
Q: What are Xiaomi's plans for the Indian Smart TV market for 2023?
The Smart TV category has grown over the past five years, and we are proud to have played a pivotal role in reinventing the Smart TV viewing experience across 10 million households. As we embark on our 6th year, we are optimistic about a bright future with newer innovations from the house of Xiaomi. 
With the aim to reinvent the Smart TV experience for our consumers, again; we shall continue to push our limits of innovations and offer our consumers a range of products that bring them a cinematic experience at home, with the power of choice at their fingertips.
The launch of the Redmi Smart Fire TV is a step in this direction. Through this partnership with Amazon, we are excited to bring together the legacy and trust of the two powerhouses to our consumers. With its best-in-class display, sound performance, and Fire TV OS built-in, Redmi Smart Fire TV will surely elevate the consumer's viewing experience.
Q: Talk to us about Xiaomi's first televisions with Amazon Fire TV onboard? What can we expect from it?
Keeping true to our promise of "Innovation for Everyone", we at Xiaomi India are consistently aiming to reinvent consumers' Smart TV viewing experience. We are excited to unveil the latest addition to our TV portfolio with the launch of Redmi Smart Fire TV. Designed to offer a seamless streaming experience with Fire TV built-in, Redmi Smart Fire TV features Vivid Picture Engine, and Dolby Audio for the best entertainment experience in its class. 
Sporting an elegant and premium metal bezel-less design with a balanced, premium aesthetic, the Redmi Smart Fire TV elevates the home décor. The device delivers High Definition-Ready (HD-Ready) display, powered by Vivid Picture Engine technology for an immersive and true-to-life viewing experience. Featuring powerful 20W speakers, Dolby Audio™ and DTS-HD and DTS: Virtual X  technology, the television offers complete entertainment at home. 
With Fire TV's seamless streaming experience, consumers get to experience quick and convenient access to a wide variety of entertainment and content on their home screens.  The newly launched smart TV features Amazon's Fire OS 7, which lets consumers enjoy a world of entertainment with over 12,000 apps from the Fire TV app store. 
The Redmi Smart TV also comes with a new remote, the Redmi Voice Remote with Alexa – a sleek, minimalistic remote that ensures ease of usage across a wide range of functions and control. There are buttons like TV Guide, Play Back controls, Channel up/down, mute and shortcuts to popular apps. 
Consumers can Alexa to play music, check the weather, control compatible smart home devices including bulbs, ACs, and fans, and watch the live feed from compatible security cameras. By just asking "Alexa, show me my smart home dashboard", "Alexa, turn on the lights", "Alexa, show my security camera feed" etc – makes the smart television a hub for a connected smart home.
With this addition to our portfolio, we hope to build the momentum of providing our consumers with the best hardware and software to provide high-quality, innovative and affordable smart TV experiences, with the power of choice at their fingertips."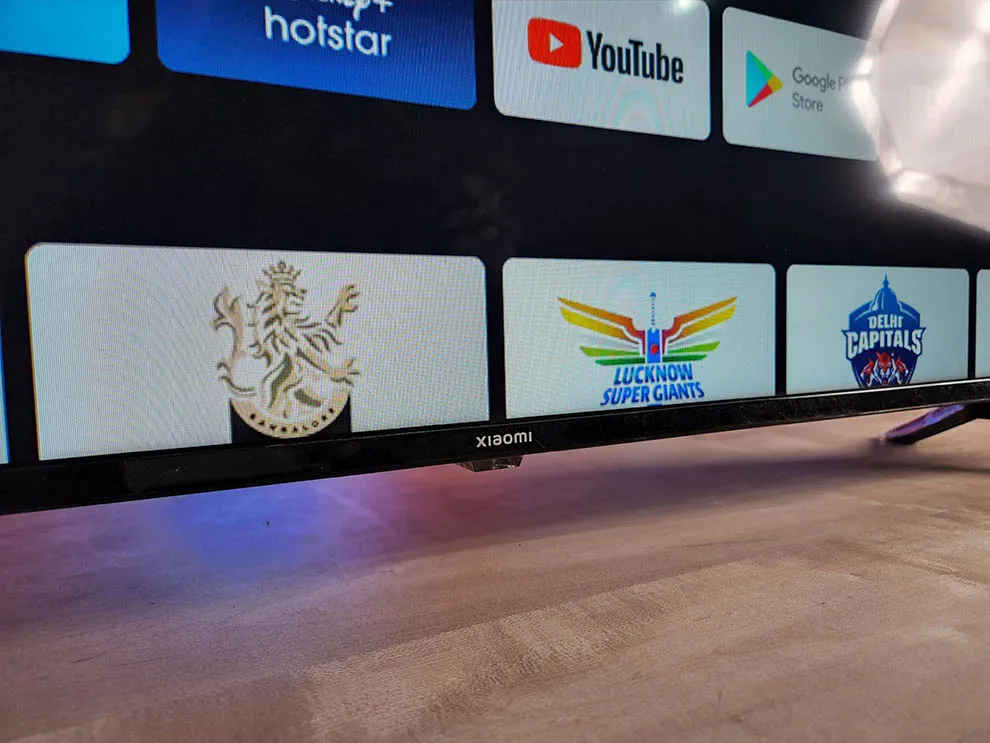 Q: Will we also see Xiaomi expanding its service network in India this year?
Xiaomi India is committed to producing high-quality televisions that deliver a strong user experience and meet high customer expectations. Being the No.1 Smart TV brand in India, our televisions have earned a reputation of quality and reliability that our users know and trust. 
Having an expansive After Sales service network of over 750 service centres for televisions, we focus our energies and efforts towards building long-lasting consumer relationships and offering innovative, customer-first support services. 
In line with that, we recently launched 'Live video support,' which provides our consumers with an instant solution that offers a seamless experience and does not disrupt their everyday life.  The solution is aimed to address consumer queries and ensure an early resolution of the problems from the comfort of their preferred locations. The support is provided in 11 different languages including English, Hindi, Marathi, Tamil, Bengali, and Gujarati among others.
Some of the innovative customer offerings from Xiaomi India include 24*7 AI Bot service support in Hindi and English. The 24*7 service responds to user queries in both Hindi and English with more language support to be added soon. The BOT is trained to be able to assist pre-sale support, order-related assistance along with technical support across product line-ups.
For us at Xiaomi India, customer satisfaction and safety are of utmost importance, and we will continue to innovate and offer our users the best-in-class service experience.
For more
technology news,
product reviews, sci-tech features and updates, keep reading
Digit.in or head to our
Google News page.
(Except for the headline, this story has not been edited by PostX Digital and is published from a syndicated feed.)