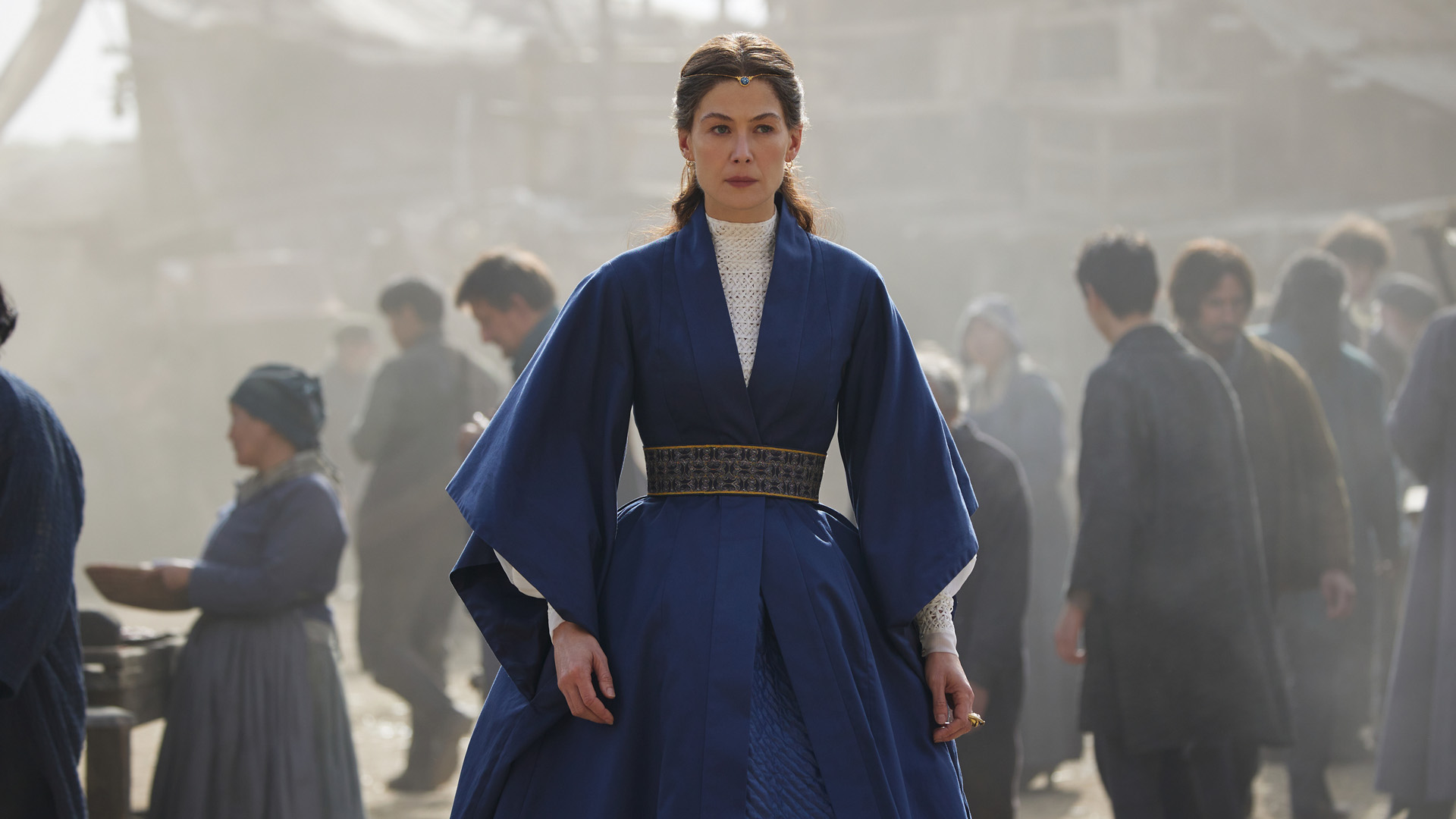 Amazon Studios has confirmed The Wheel of Time season 2 will officially premiere on its Prime Video streaming service on September 1.
The high fantasy series, which was expected to return to our screens this year, has finally landed a release date after months of speculation. And, with The Rings of Power season 2 not set to arrive on one of the world's best streaming services until 2024 at the earliest, The Wheel of Time season 2's arrival will be a magical way to fill the fantasy genre void in our lives.
The great hunt begins September 1. #TheWheelOfTime pic.twitter.com/b3eMLfM6clMay 24, 2023
See more
To celebrate the announcement, Amazon also unveiled a brief plot synopsis for the show's sophomore year, as well as six first-look image that tease what's to come for our heroes.
"The Wheel of Time turns, and the Last Battle approaches," the synopsis reads. "Though Rand (Josha Stradowski) thought he destroyed the Dark One (Fares Fares), evil is not gone from the world. In season two, threats new and very old seek out the young friends from the Two Rivers, now scattered over the world. The woman who found and guided them is now powerless to help, and so they must find other sources of strength. In each other, or themselves. In the light… or the dark."
Joining Stradowski and Fares in the series' next outing are returning main characters Rosamund Pike (Gone Girl, I Care a Lot) as Moiraine Damodred, Daniel Henney (Criminal Minds) as Lan Mandragoran, Zoë Robins (Power Rangers Ninja Steel) as Nynaeve al'Meara, Madeleine Madden (Dora and the Lost City of Gold) as Egwene al'Vere, and Marcus Rutherford (Obey) as Perrin Aybara.
Dónal Finn (Rogue Heroes) replaces Barney Harris as Mat Cauthon in season 2, while Ceara Coveney (Young Wallander) is the first confirmed new character. Coveney will portray Elayne Trakand, one of the most powerful magic wielders (known as Aes Sedai) in the Wheel of Time universe.
Here's that all-important launch date again: The Wheel of Time season 2 will debut on Prime Video on Friday, September 1.
Developing…
(Except for the headline, this story has not been edited by PostX Digital and is published from a syndicated feed.)