I seemingly can't go a week without gushing about the upcoming LG G3 OLED. Not only is it one of the brightest and best OLED TVs we've ever gone hands on with, but thanks to a refined production process, it's also better for the environment than your average LCD/LED panel. 
Part of the reason the LG G3 OLED TV can get so bright is thanks to its new MLA panel. If you're not up to speed on current A/V acronyms, that stands for 'Micro Lens Array'. The process is obscenely techy – it involves microscopic convex lenses being placed across every pixel of a traditional OLED panel – but the easy to explain upside is a brighter TV that's also more energy efficient. 
And it's that latter quality we should really be applauding LG Display for. The South Korean company is currently the sole manufacturer of OLED panels, and recently, the LG G3 OLED was awarded the Carbon Footprint Certification from the Carbon Trust. This means the LG G3 meets the global standard on Greenhouse Gas emissions throughout every part of its production process.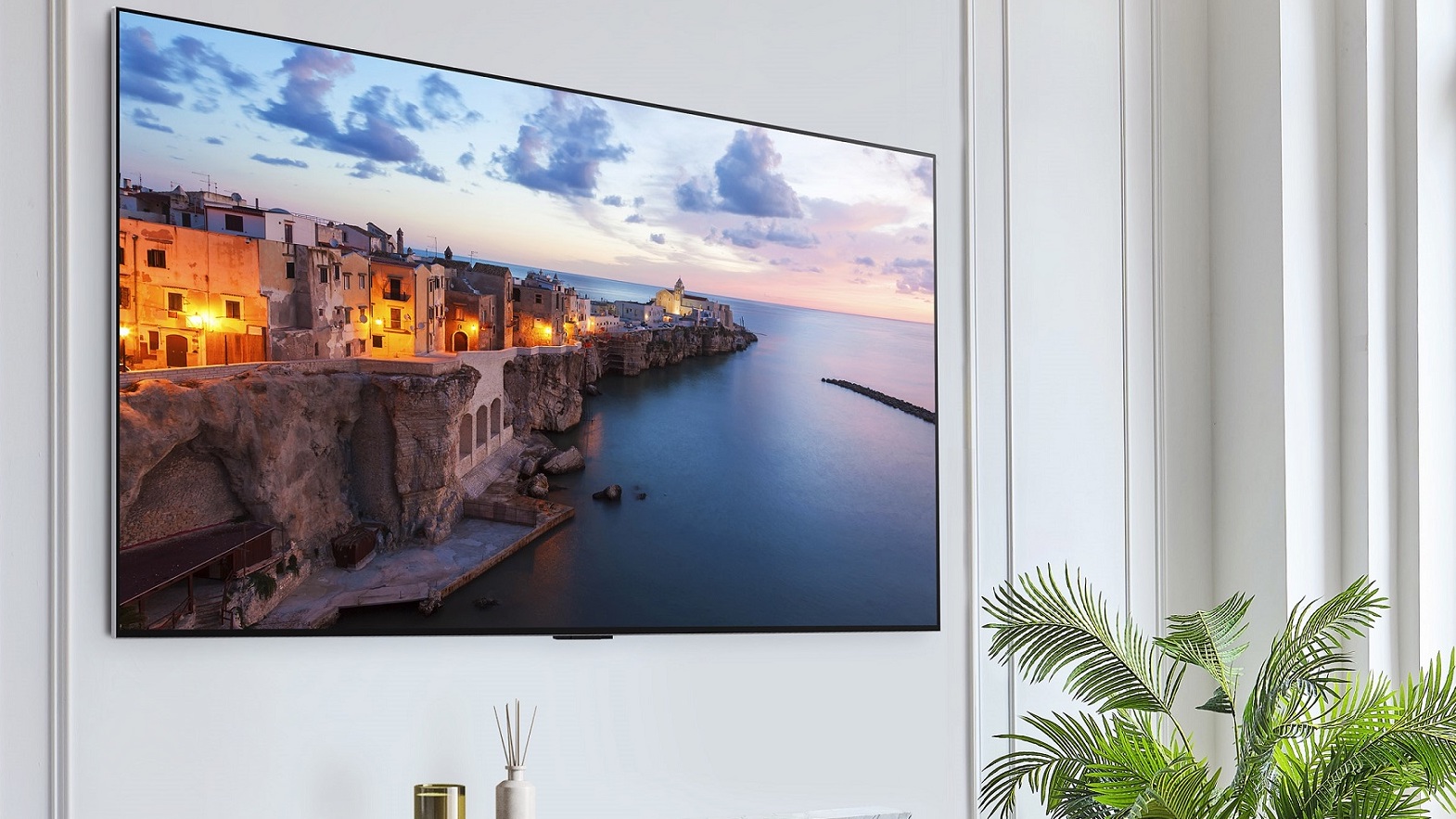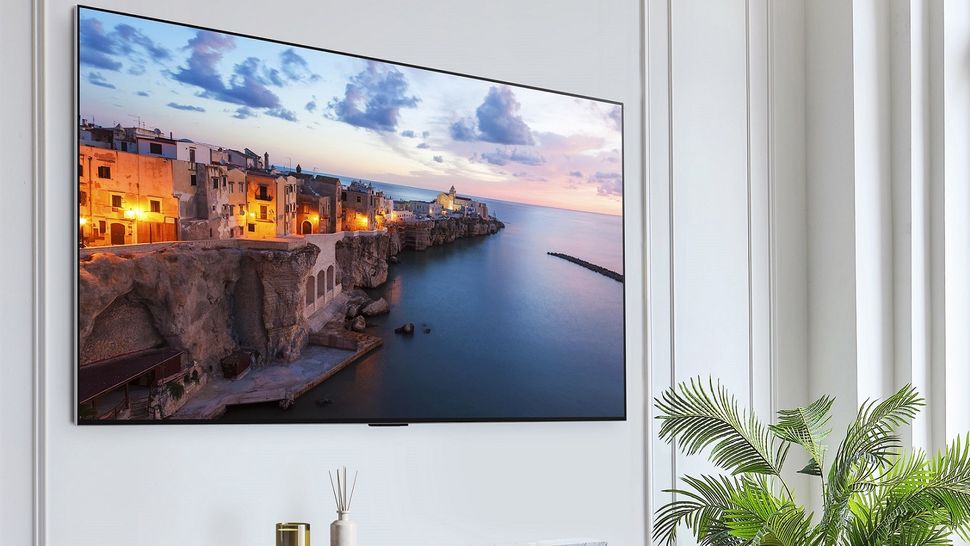 OLED by example 
Part of the reason the G3 can make these eco-conscious savings is due to the inherent self-emissive nature of OLED as a technology. Because OLED TVs don't need a backlight, they can be made using far fewer plastic materials than your average LED panel. Indeed, LG Display claims the G3 OLED uses up to 90% less plastics than many LCD/LED TVs. 
And the G3's eco-friendly credentials don't end there. Its MLA panel is further backed up by 'META', the company's brightness-enhancing algorithm that helps make the G3 22% more energy efficient compared to last year's LG G2 OLED. 
Combined with Micro Lens Array, META allows the G3 to hit 1,470 nits in a 10% HDR window. That's quite the startling figure when you consider TechRadar's current number one pick for the best TV in 2023, the LG C2 OLED, hits a peak brightness of just over 800 nits. It's no wonder LG claims the G3 will be up to 70% brighter than the likes of the company's lower-end LG B3 OLED. 
It's not just the LG G3 OLED that will benefit from these environmentally kinder manufacturing standards. The upcoming Philips OLED908 OLED and Panasonic MZ2000 OLED TV will also house the same LG Display MLA panel. That means three of the potentially best OLED TVs of 2023 will be over 20% more energy efficient compared to the similar models from last year.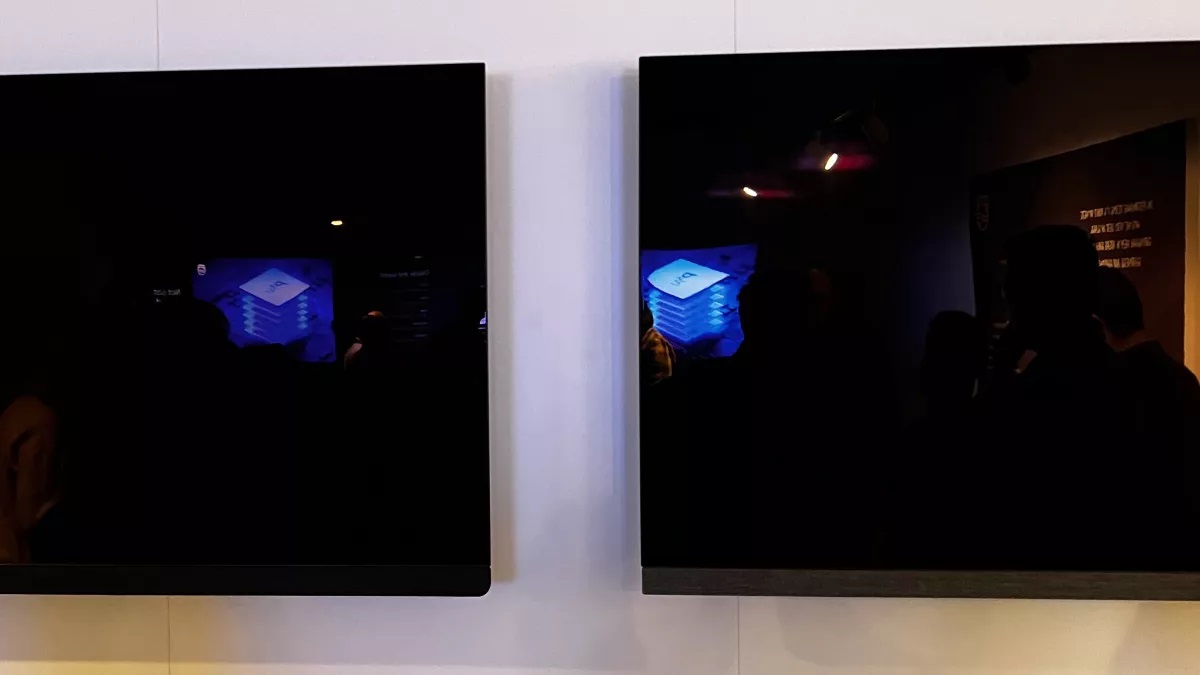 Powered down 
Squeezing the maximum brightness out of new OLED TVs in 2023 without making them more power hungry really is crucial when you factor in new energy reforms in Europe. Recent EU rule changes established in the 2023 Energy Efficiency Index (EEI) set out a lower maximum power consumption level that will be imposed on all new TVs going forward. It's an issue that's already forcing Samsung to dim its 8K TVs out of the box, like the Samsung QN900C. 
In order for manufacturers to comply with these revised energy standards, they're going to have to get smarter in regards to energy output. It's why tech such as the reflection-killing Vanta Black polarizer is so exciting. 
This new form of anti-glare coating will feature in both the LG G3 OLED and Panasonic MZ2000, and crucially, it helps boost the overall perceived brightness of these TVs without the need for increased power consumption. 
It's commendable that the addition of MLA panels will make these clutch of high-end 2023 OLED TVs more energy efficient. There's a King Kong-sized 'BUT' though: we need to see these energy savings passed down to lower-end OLED TVs if more significant environmental gains are to be made.  
Micro Lens Array is the most exciting breakthrough to happen to OLED as a technology in years. Its brightness-bolstering qualities will help the best OLED TVs to finally match the brightest LED TVs, delivered through manufacturing techniques that are kinder to our planet. 
Throw in the fact these new MLA panels will also help keep A/V enthusiasts' energy bills down, and that $4,199 / £4,499 price tag for the 77-inch LG G3 OLED I've got my eye on almost seems like a bargain. And yes, I am awful at maths. 
(Except for the headline, this story has not been edited by PostX Digital and is published from a syndicated feed.)