Hulu and Disney Plus will make streaming history later this year – and they have Eva Longoria and a cheese-flavored snack to thank for that.
For the first time ever, a new movie – Flamin' Hot, which serves as Longoria's feature film directorial debut – will debut simultaneously on Hulu and Disney Plus. The biographical drama will be available to watch on the duo on June 9, with Deadline (opens in new tab) reporting that it'll be streamable on Hulu and Disney Plus in the US on the same date. The movie will also come to Disney Plus UK on the same day.
Ordinarily, movies that debut on Hulu are eventually released on Disney Plus stateside. The same holds true for Disney Plus subscribers in the UK, with viewers also having to wait weeks or even months for Hulu-developed TV shows to arrive on the British version of Disney's primary streamer. With Flamin' Hot, though, audiences on both sides of the pond won't have a lengthy wait for the film to land on Disney Plus.
The Searchlight Pictures-developed film stars Jess Garcia as Richard Montañez, a janitor at snack-food manufacturer Frito-Lay janitor, who disrupted the snack food industry by claiming to be the inventor of the brand's Flamin' Hot Cheetos. The chips-based product (that's crisps for those of you in the UK) rejuvenated the Cheetos brand in the early 1990s, earning Frito-Lay billions of dollars in revenue in the decades since.
"I'm so excited for the world to see Flamin' Hot on these two streaming platforms making this universal, inspirational story accessible to an even wider audience," Longoria told reporters at SXSW (per Deadline). "Now everyone can celebrate the joy, power, and heart of this film that also happens to uplift Latinos both in front of and behind the camera."
Understandably, we won't know if Flamin' Hot will make it onto our best Hulu movies and/or best Disney Plus movies list until it's released. Still, it's pleasing that it'll be available to stream in the US and UK on the same day for once.
Analysis: time to stop cheesing off Disney Plus users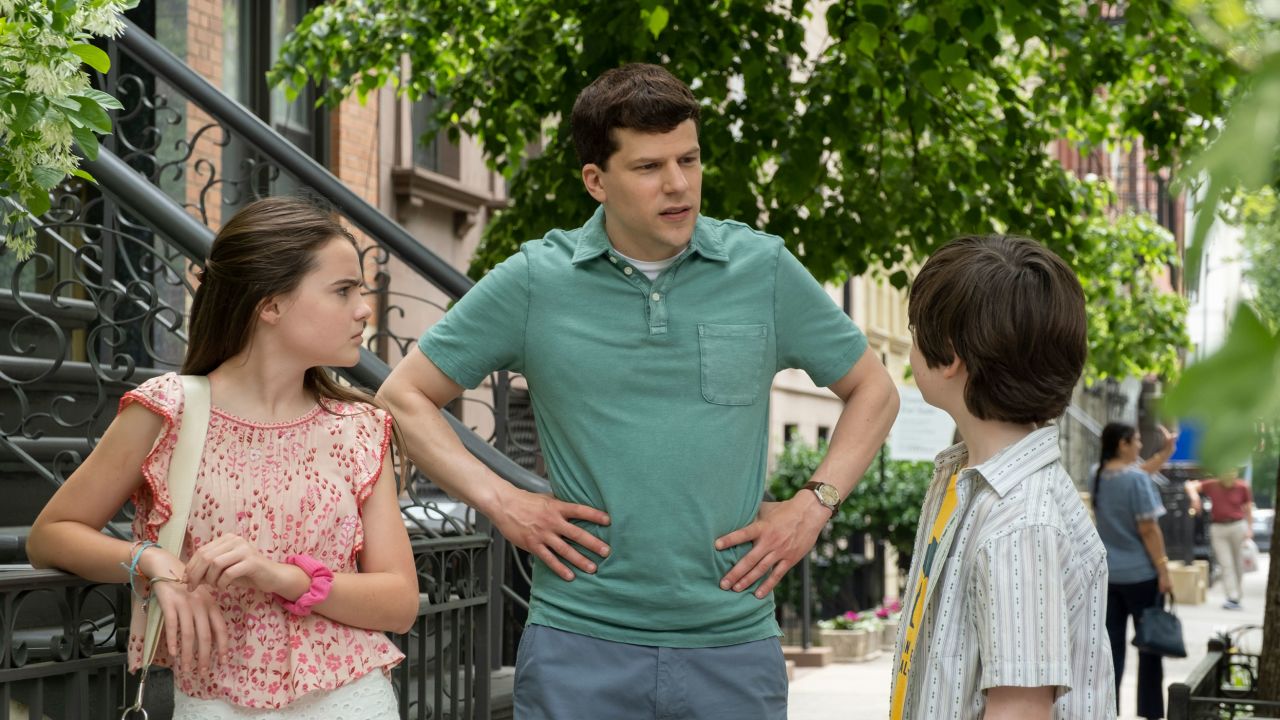 Flamin' Hot's simultaneous release on Hulu and Disney Plus marks a huge moment for the Disney-owned platforms.
As I mentioned, there are countless examples of Hulu-developed TV shows and movies debuting on the streamer first before they make their way onto Disney Plus in the US and UK. Some of the best Hulu shows – such as Fleishman Is In Trouble, Under the Banner of Heaven, and the FX-produced Atlanta – were released on that service months before they launched on Disney Plus, especially in the UK. For British-based viewers, waiting for these TV series (and many others) to debut on Disney Plus UK has been a constant source of frustration.
The same is true for some Disney-owned movies, too, particularly those made by Disney subsidiary Searchlight Pictures. Barbarian, Hellraiser, and Fresh all debuted on Disney Plus UK weeks after they arrived on Hulu stateside, much to British fans' annoyance.
Even more frustratingly, some original Hulu shows have debuted on Disney Plus UK on the same day they've begun airing in the US. Only Murders in the Building, The Dropout, and Pam and Tommy simultaneously launched on two of the world's best streaming services. If Disney has previous form for releasing some of its content on multiple platforms globally, why can't it do it all of the time?
Hopefully, Flamin' Hot's forthcoming release will prove to Disney that releasing films and TV shows on both services simultaneously is the way to go from now on. If this release strategy doesn't become commonplace, though, we'll be having this increasingly irksome conversation again down the line.
For more Hulu and Disney Plus-based content, find out what the best Disney Plus shows are. Additionally, read up on all of the Hulu plans and prices, or find out if there's a free Disney Plus trial available right now.
(Except for the headline, this story has not been edited by PostX Digital and is published from a syndicated feed.)