The Watch Ultra is the most capable smartwatch Apple has ever made, and today is a great opportunity to grab one, especially if you're an Apple user. Amazon is offering one of the variants of the Apple Watch Ultra at an all-time low price of $701, which is $97 cheaper (12 percent off) than its original price.
Among several variants of the Apple Watch Ultra (review), the one on sale is with the Yellow Ocean wristband. Regardless of this color, you still get the same titanium case as with other options. Plus, the band is replaceable if you'd like to pair it up with a different hue or finish.
Why the Apple Watch Ultra is more than just a rugged smartwatch
Apple's Watch Ultra sets itself apart from the standard Watch Series 8 we reviewed by having a more robust and premium build. Its chassis is made from titanium material supported by sapphire glass and ceramic that can withstand higher impacts due to accidental bumps. The rugged smartwatch is even rated for diving in addition to the waterproofing it features. At the same time, you can find an extra action button that you can program with a different task.
Moreover, the Apple Watch Ultra has the longest battery endurance of the company's watches, rated to last 36 hours. Not only in battery life it excels, but it is also more reliable in terms of sports tracking, thanks to the dual-frequency GPS band and triathlon mode that are exclusive to the said model.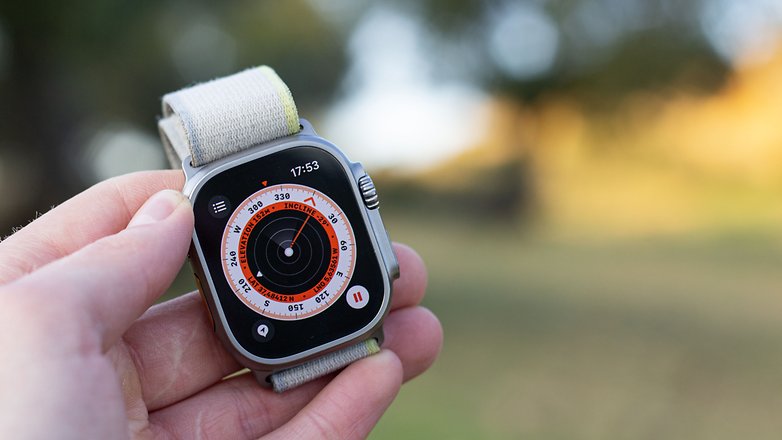 The Watch Ultra is already 4G cellular ready, so you won't necessarily need to bring your phone with you during outdoor workouts. Lastly, the siren mode is a new safety feature debuted with the smartwatch and that may be very useful in emergency cases where you need to call someone for help while you're stuck.
Likewise, would like to see more Apple smartwatch deals? Or perhaps you can tell us in the comments if you think these features are worth getting the Apple Watch Ultra.
(Except for the headline, this story has not been edited by PostX Digital and is published from a syndicated feed.)